Build STEM Leaders
With a world focus on Science, Technology, Engineering and Mathematics (STEM) programs, RHT Education has partnered with the New York Academy of Science and Qatar Foundation (International) in producing a truly ground-breaking transnational program.
No longer will schools have to play lip-service to providing global education solutions. The Building STEM Leaders project has put an end to the universal conundrum of 'how to implement global programs'.
The Global Education Alliance
The GEA is an RHT Education initiative. A collaboration of like-minded education organizations spanning seven countries who have pooled resources to create the outlines for a pilot program that will engage seven cells of twenty students each, mentored by world renowned universities and overseen by the NYAS. This three year program uses technology to provide the platform for their knowledge sharing, project presentation and personal development.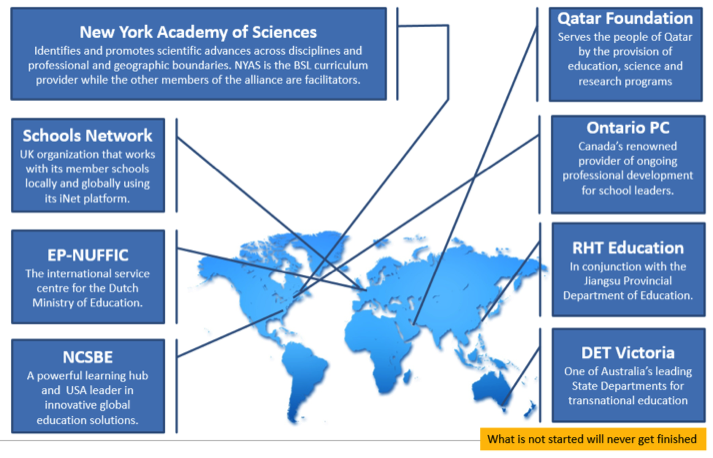 The Local Cell Structure
Each cell will meet weekly with their local university mentor. All the cells will interact each month by using technology to share their findings. All the cells will meet annually for a project seminar hosted by a partner.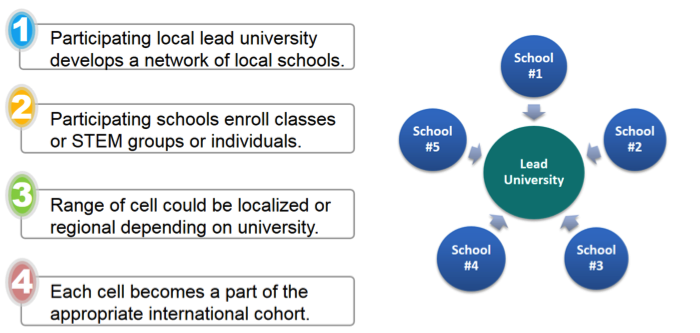 Program Cohort Structure
The initial intake will be Year 10 students in each country. The project theme is determined NYAS but each cell will be able to focus their project work on how the topic applies to their own particular situation. Industry links will provide further insight into how their topic is relevant.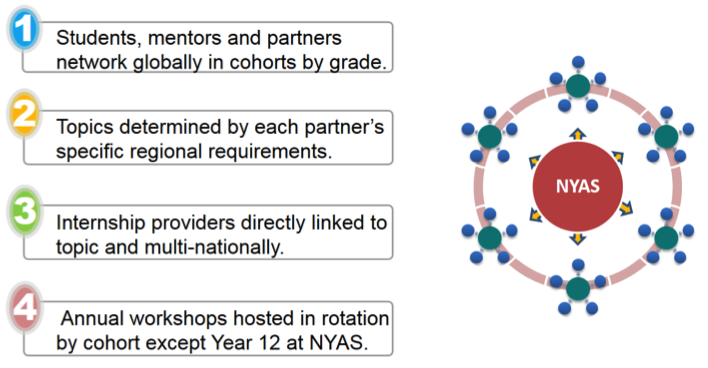 The Three Year Progression
Each annual seminar will be hosted in rotation with no two cohorts at the same venue except for the Year 12's which will be at NYAS in New York. Graduates of the entire three year program will each receive NYAS certificates and industry recognition.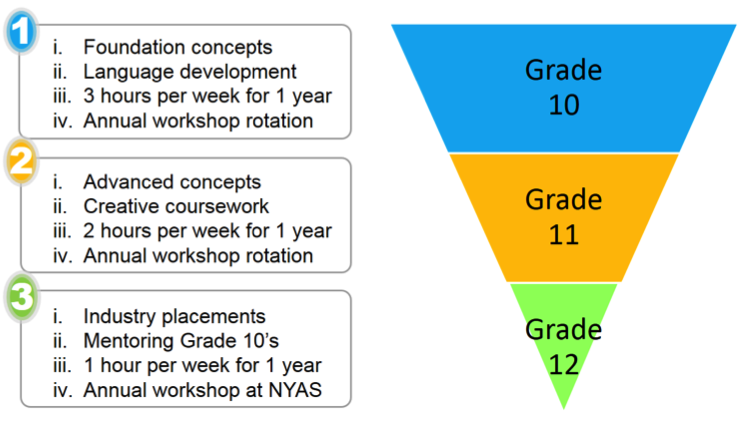 If you are interested in this project, please register here.