THE ART ADVENTURE
The RHT Art and Design Tour, is an initiative held in conjunction with Wakefield School, Virginia. In it students visit museums and districts, showcasing both traditional and contemporary art.They also visit companies and universities specialising in the arts to see what opportunities are available for them should they decide to pursue their passion in China. Finally there is a cultural flavour to the trip with visits to some of China's most famous landmarks.
PROGRAM ITINERARY ( FINISHED ) ( PICTURE GALLERY HERE )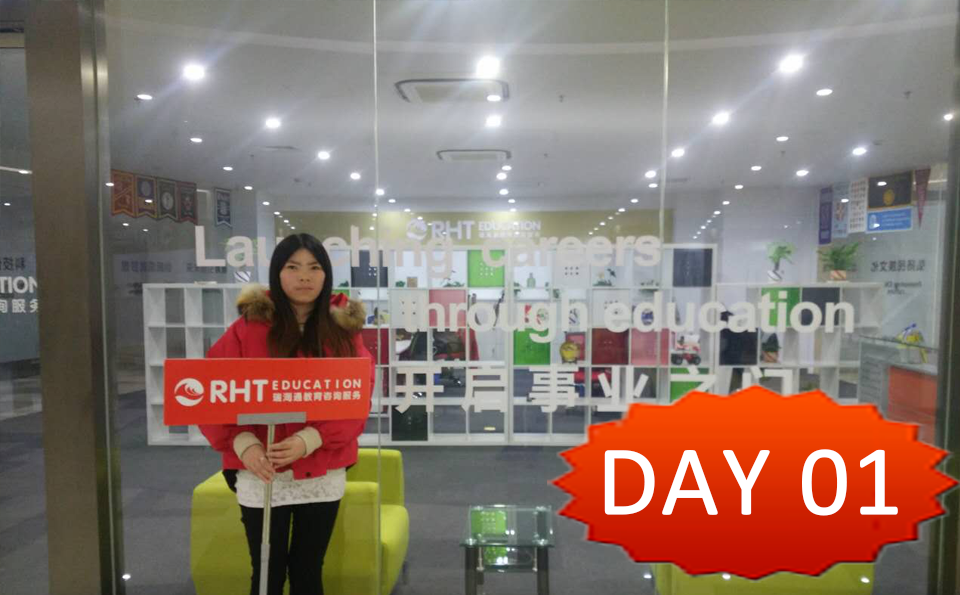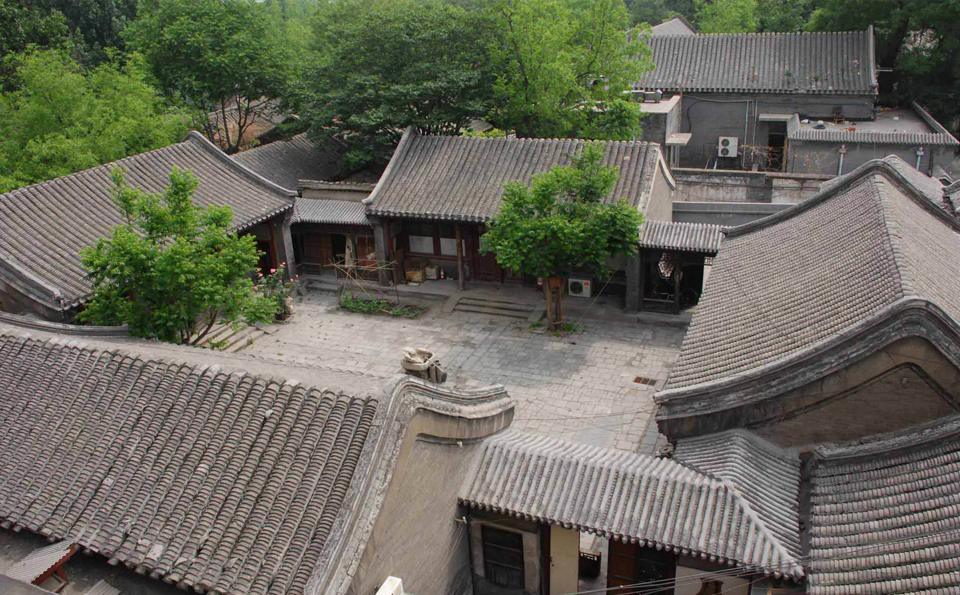 After proceeding through Chinese Immigration and Customs, you will be met by an RHT Education representative in the Arrivals Hall.
You will then be taken to the Beijing Xiaoyuan alley courtyard Hotel in Hutong to check in, before being allowed to explore this traditional area.
Its then straight to dinner and your first experience of traditional Chinese cuisine. After which you will go to your room, and, finally, a well-earned sleep and the promise of new adventures the next day.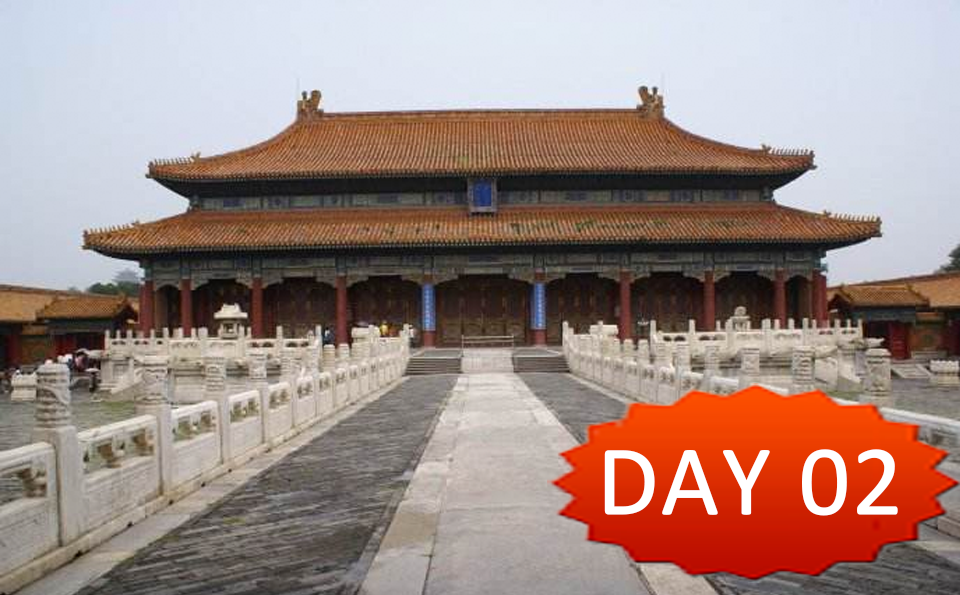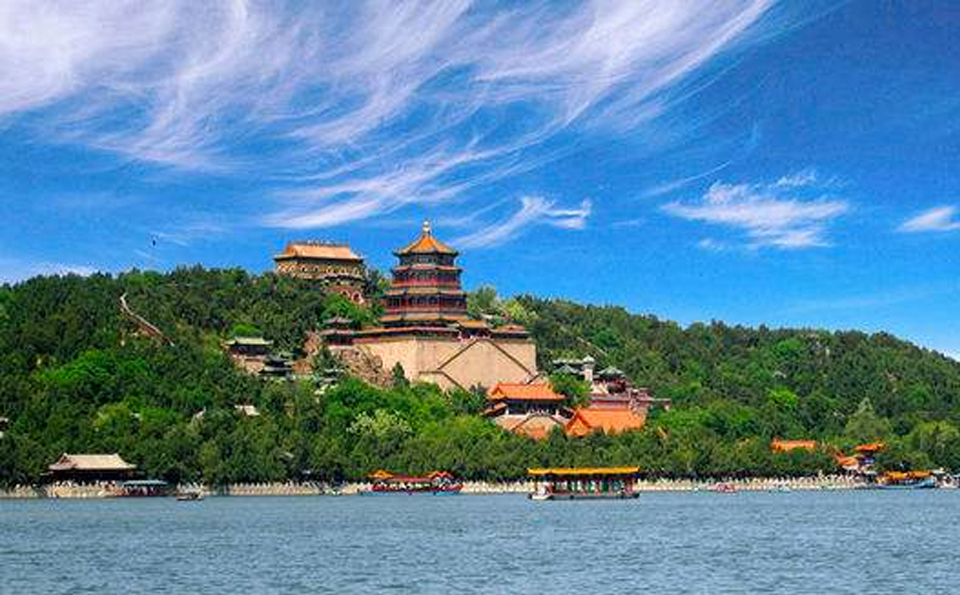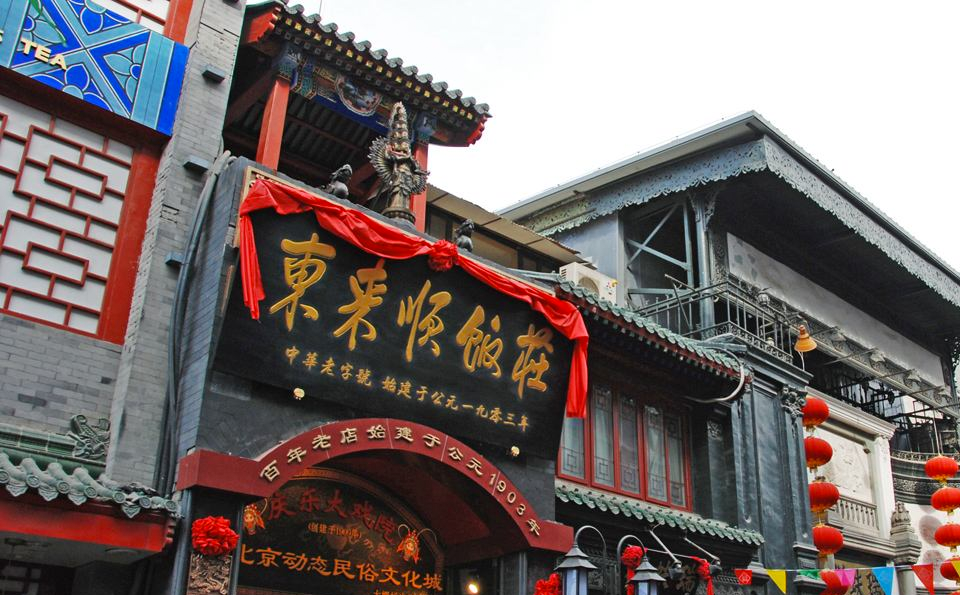 Today mark's your first encounter with a traditional Chinese breakfast, bon appetite.
It's then on to the infamous Forbidden City. From here 24 Ancient emperors ruled over the whole of China for centuries. It is now the site of the most visited art museum in the world and regarded as one of the most important attractions in China.
After Lunch we depart for the awesome spectacle of the Summer Palace. It has been described by UNESCO as "a masterpiece of Chinese landscape garden design. The natural landscape of hills and open water is combined with artificial features such as pavilions, halls, palaces, temples and bridges to form a harmonious ensemble of outstanding aesthetic value."
Dashilan shopping and restaurant area will play host to dinner, before heading to Tiananmen Square to see the Monument to the People's Heroes, the Great Hall of the People, the National Museum of China, and the Mausoleum of Mao Zedong.
Its then back to Hutong to sleep before a truly spectacular day 3.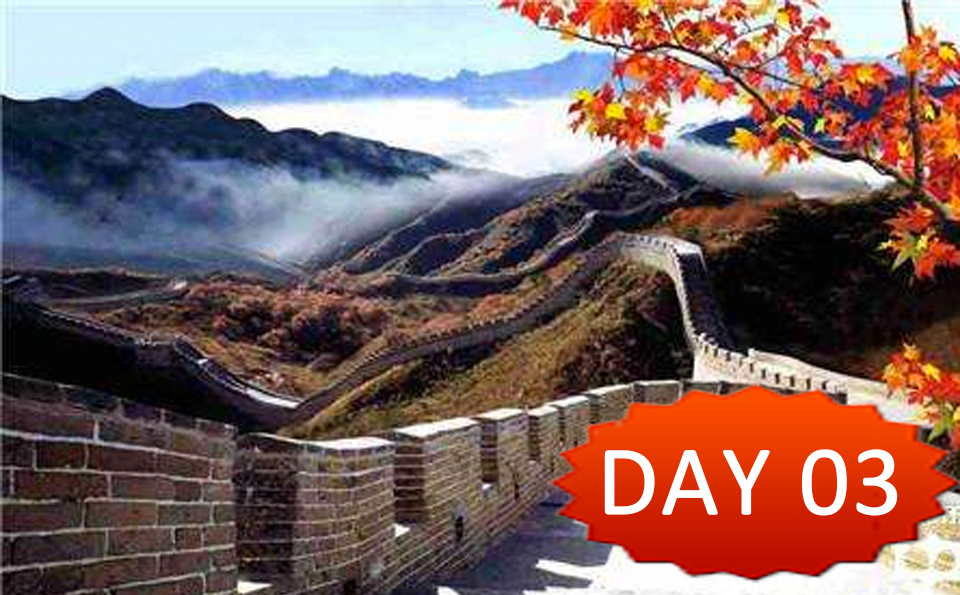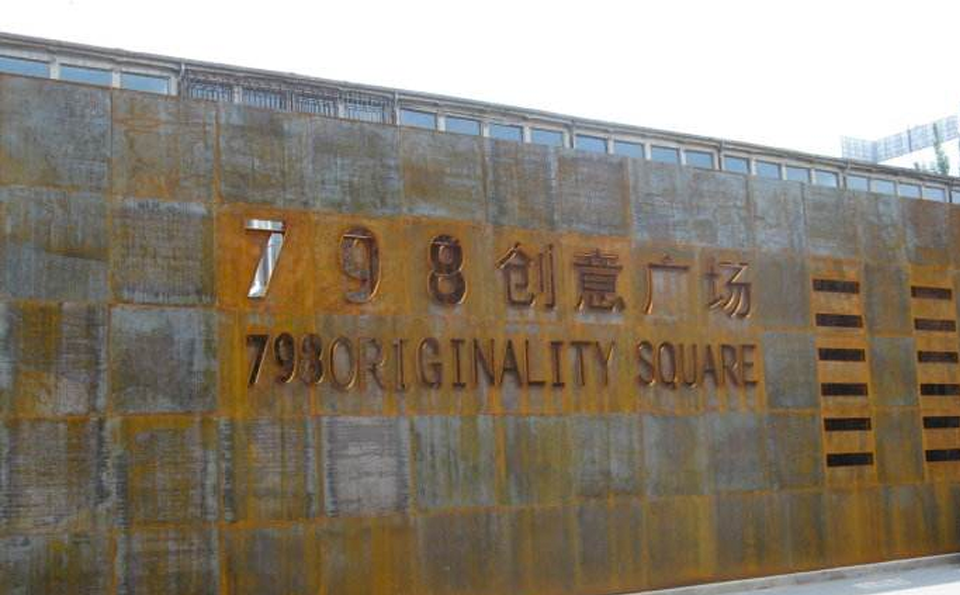 Following Breakfast you will head to Juyongguan to begin your trek along one of the Wonders of the World The Great Wall of China.
During your expedition RHT will bring food for you to have one of the most memorable picnics of your lives on top of a battlement on the wall.
After completing your trek along the wall, the bus will transport you back to the city centre where you will get to visit the 798 Art Zone. Converted from decommissioned factories, the 798 Art Zone, is the home of a vibrant art community and is truly unique experience.
Following dinner it is on to your final destination in Beijing, the Caochangdi Arts community. Originally a small village this district has become an art and cultural hub with many artists, including Ai Weiwei exhibiting here.
After finishing todays activities its back to Hutong for the final time before leaving tomorrow morning.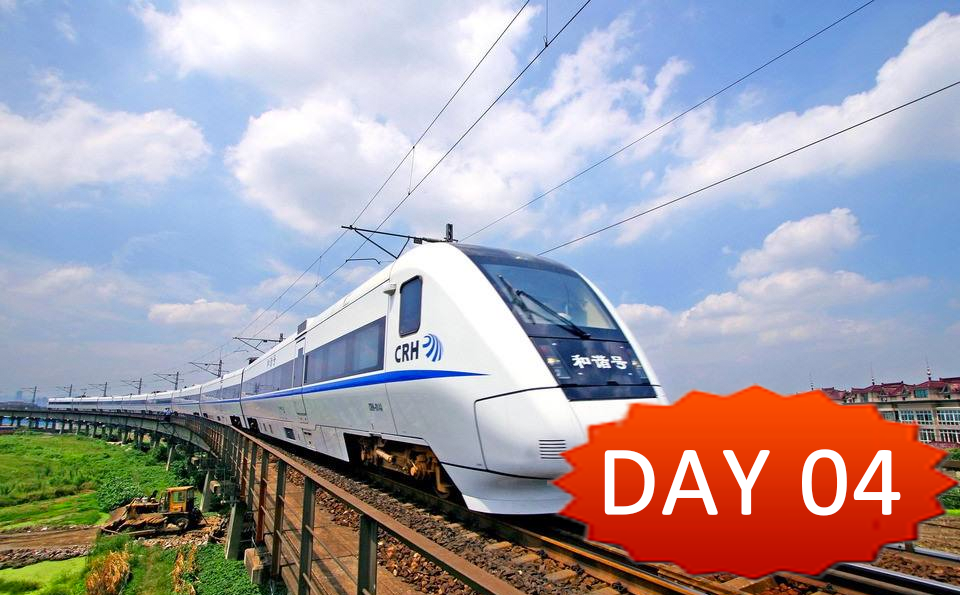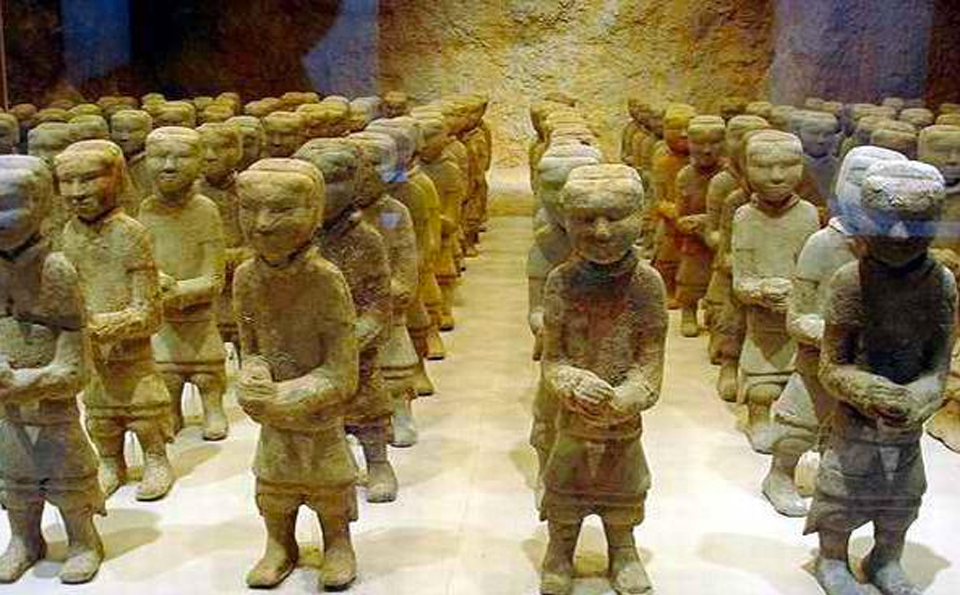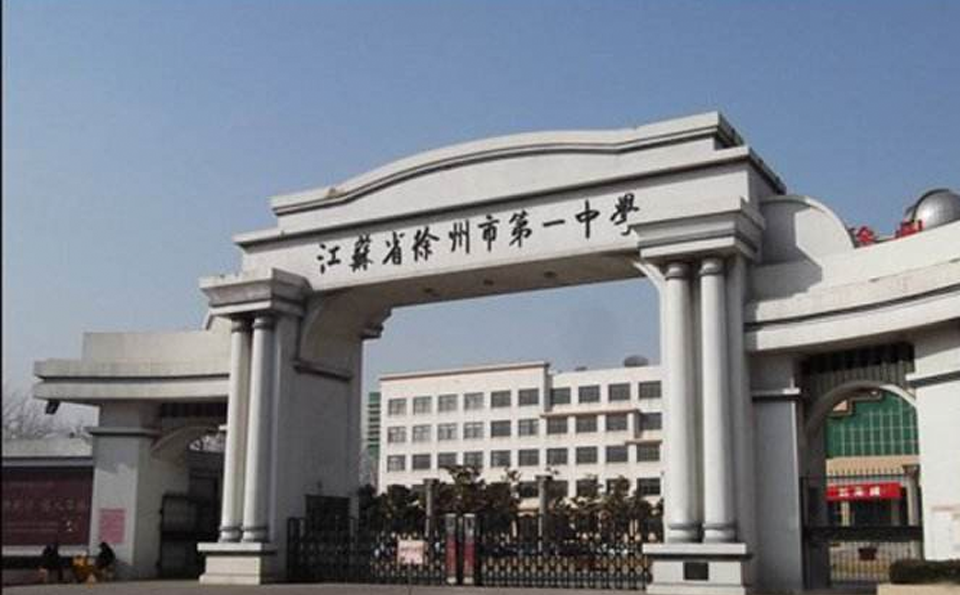 After eating a hearty breakfast its time to catch the bullet train down to Xuzhou. The high speed rail is part of the modernisation of the infrastructure of China and with trains safely travelling at speeds of 380km/h your journey will be over in no time at all.
After arriving in Xuzhou and having lunch you will head to the Museum of the Terracotta Warriors and Horses of the Han Dynasty in Xuzhou. The only surviving terracotta army from the Han Dynasty, whilst not as famous as their cousins in Xi'an, should still impress even the most seasoned traveller.
Not content in just seeing how Chinese people live? For one night the good families of Xuzhou No.1 Middle School will welcome you into their homes and will let you experience everyday life for a modern Chinese family. You will eat dinner together and get to interact with your hosts, before retiring to bed.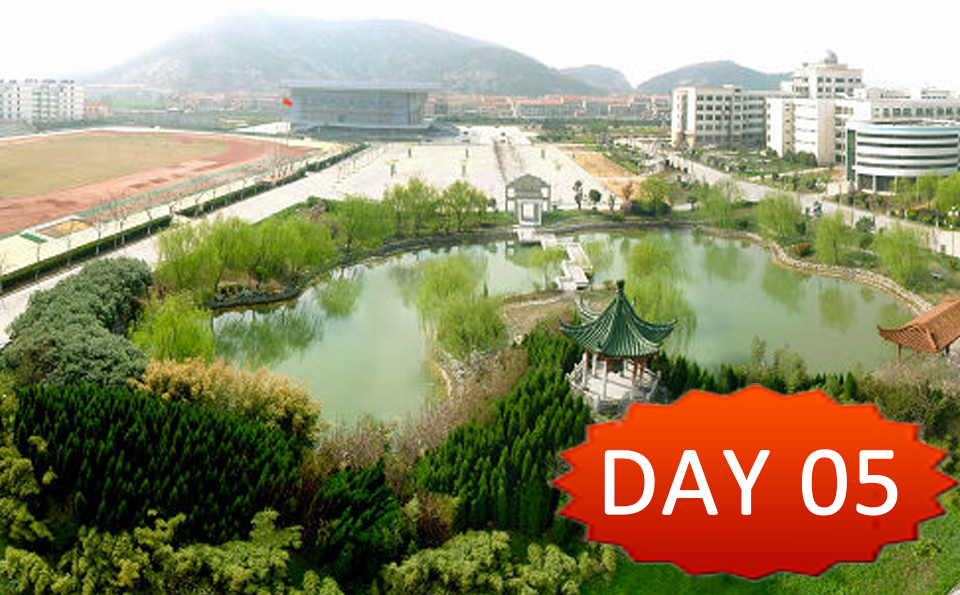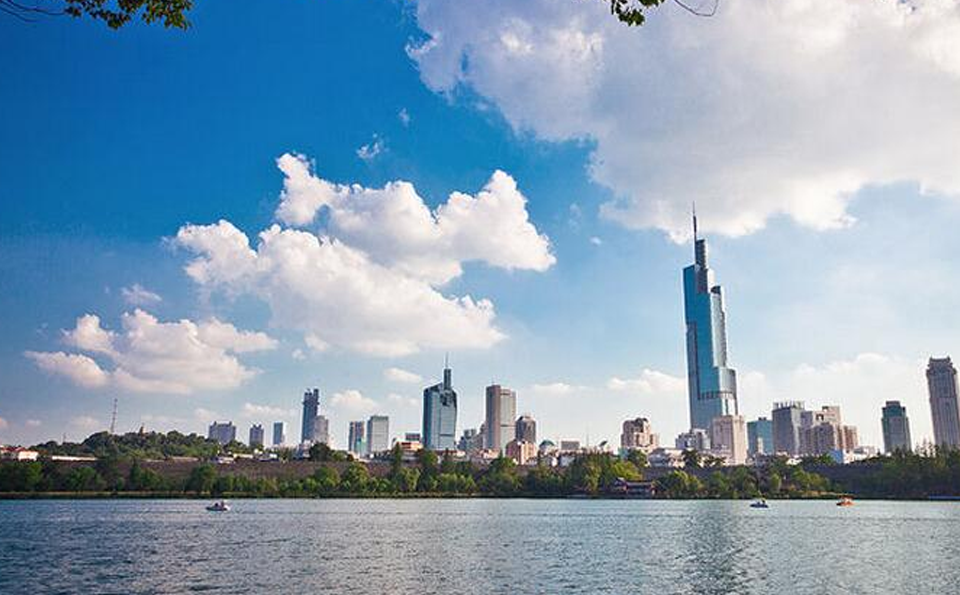 A traditional Chinese breakfast with your host family will be followed by a trip to Xuzhou No.1 Middle School. Here you will be given a tour of a typical Chinese school, meet the Headmaster, and then interact with Chinese students of your age.
Lunch will be served before hopping back onto the Bullet train and travelling to China's southern capital Nanjing.
Having arrived in Nanjing, dinner will be held in the banquet hall and will contain a variety of Chinese and Western dishes. An evening of traditional cultural performances, including singing, dancing, and music, rounds out the evening.
Finally its on to the 4 star Dingshan hotel, where you will check in and sleep in comfort.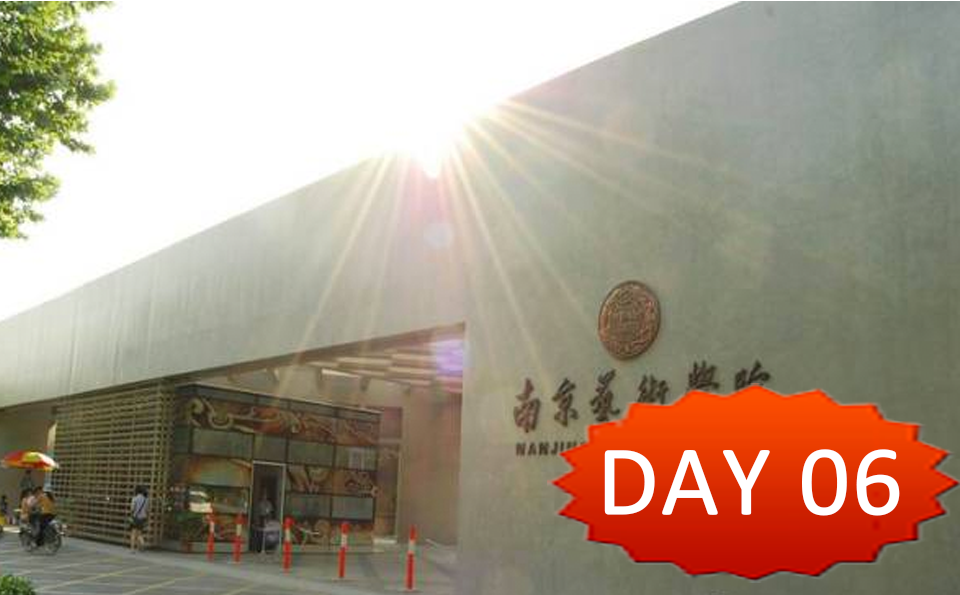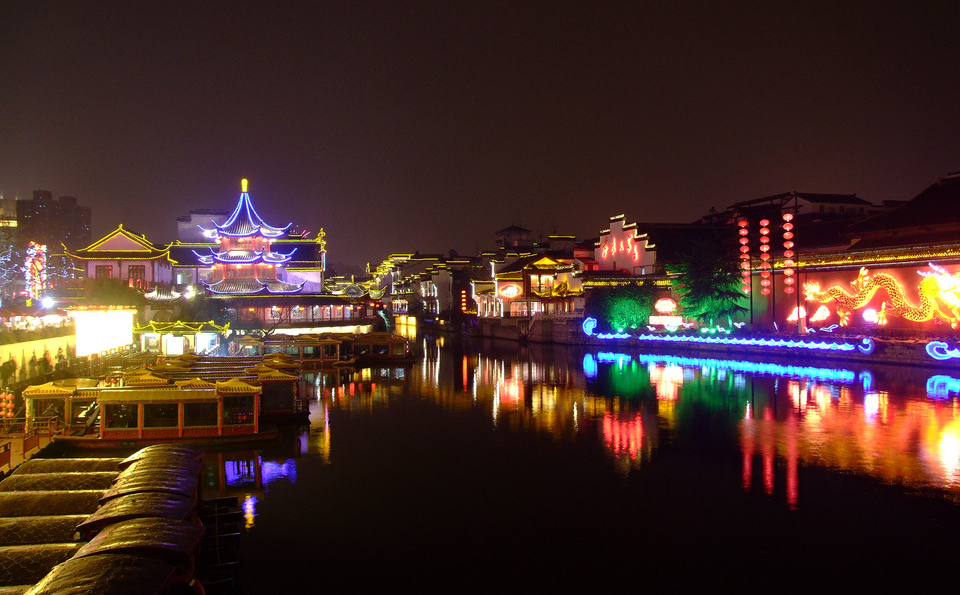 In the morning you will awake to a hearty breakfast and short bus ride to the Nanjing University of Art, where you will welcomed to the campus and given a guided tour of their facilities, their faculties and their project work.
You will be introduced to students and professors doing everything from graphic art to sculpting.
Following this you will have lunch, and the first item of business for the afternoon will be an introductory class of Taichi. After your martial arts lesson you will engage in a jewelry making workshop with the students of the university.
After dinner a tour of the scenic area Laomendong will be followed by a trip to Confucius Temple. The largest such temple in China, Fuzimiao, as it is known locally, is a hub of shops and cultural hotspots which will keep you entertained for hours, and allow you to do a bit of souvenir shopping for those back home.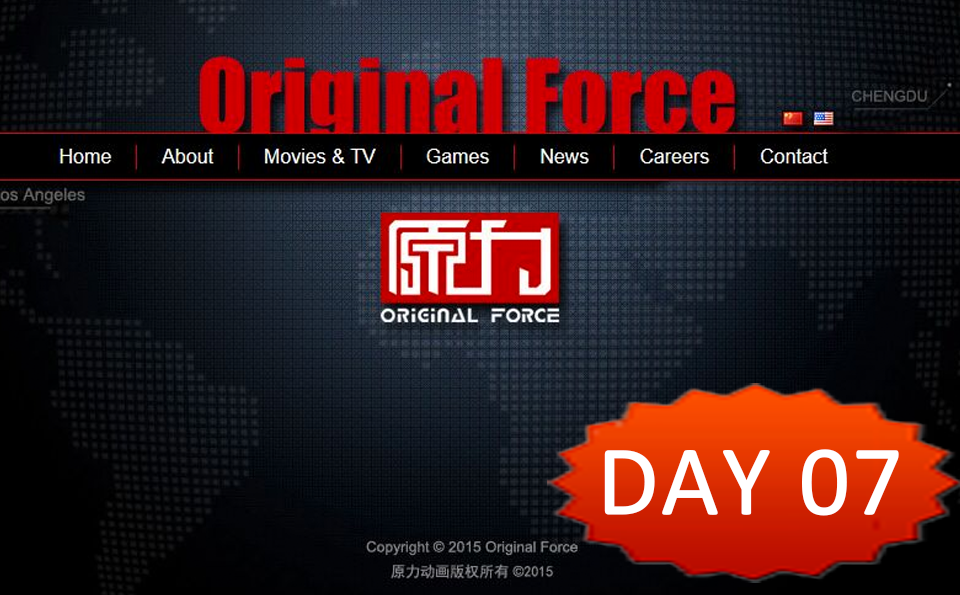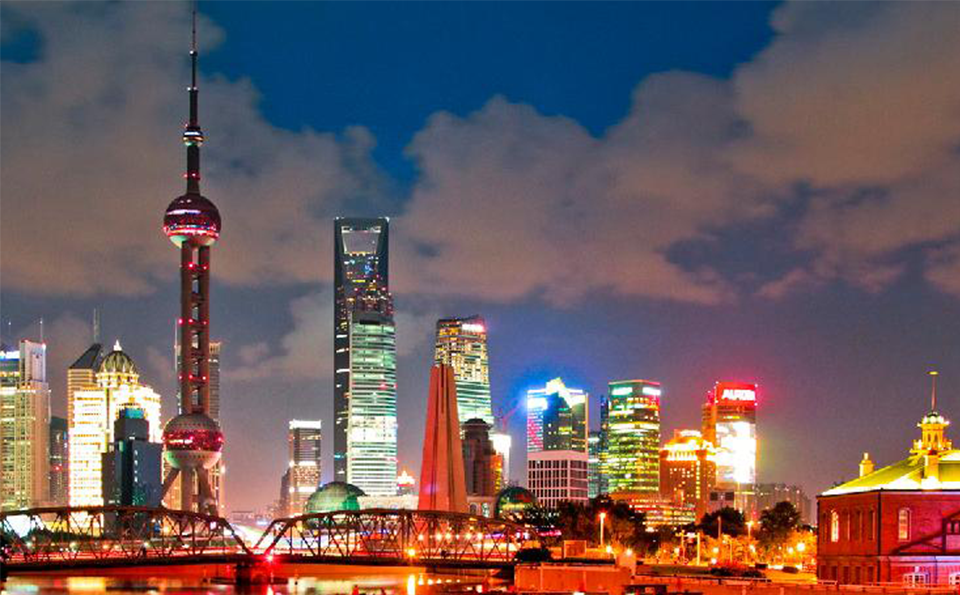 After breakfast you will tour Original Force, a world leading Computer Graphics Imagery (CGI) company with its global headquarters in Nanjing. During your tour you will see what the future of this amazing industry will look like and visit its internal institute.
We will then break up this busy day with lunch, before jumping back on the bullet train and heading to the bustling metropolis of Shanghai.
The Qiabao water town is the first stop in Shanghai, and provides a glimpse of how those who make their livelihoods through Chinese massive canal systems live.
After dinner its on to Tianzifang, a touristic arts and crafts enclave that has developed from a renovated traditional residential area in the French Concession area. A very busy day concludes when you arrive at the hotel.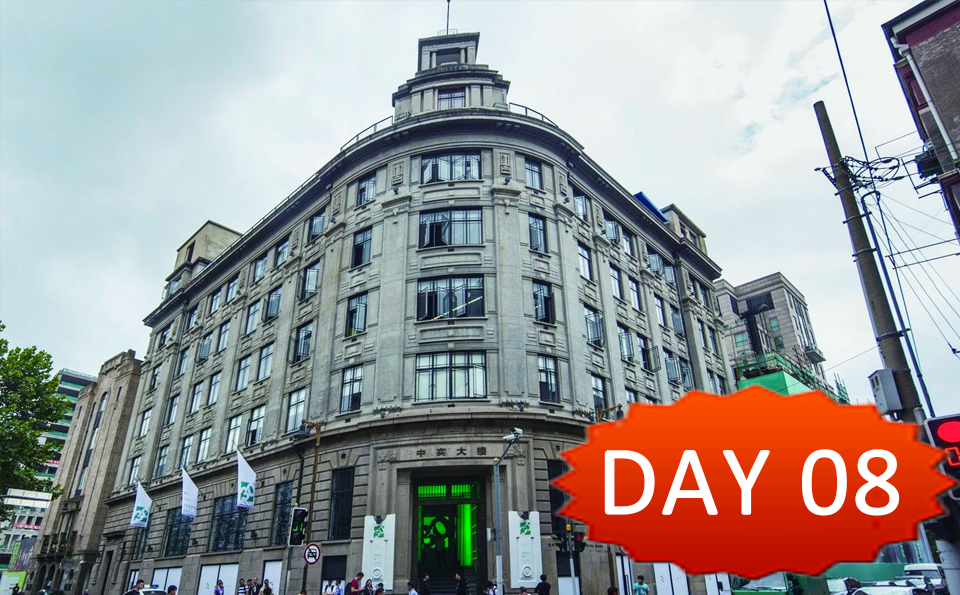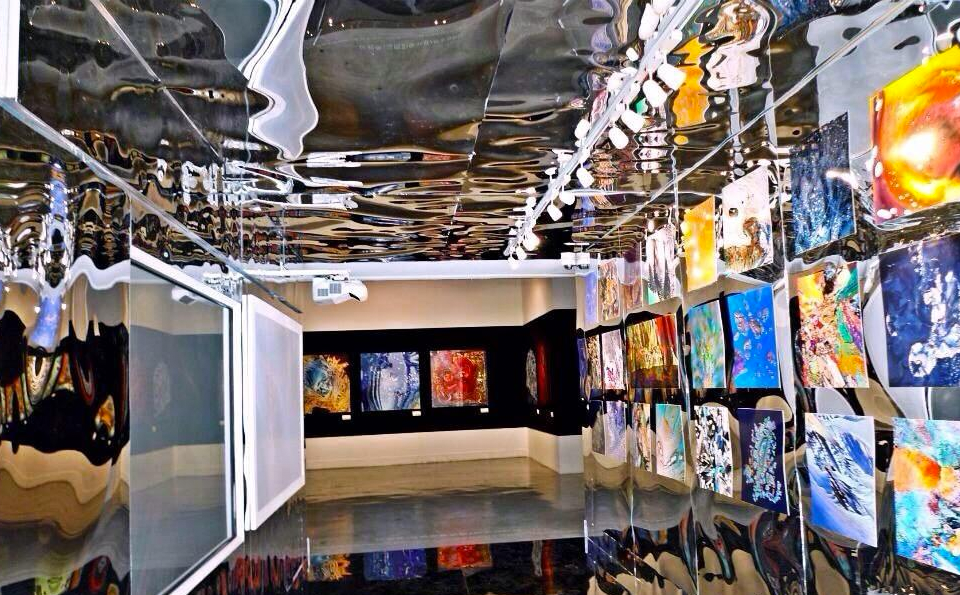 Your last full day in China begins with a visit to world renowned contemporary art museum the Rockbund on Huqiu road.
After lunch you will go to the M50 Art Zone. This is a converted industrial area full of galleries with paintings, sculptures, ceramics, furniture, jewelry, and installation art.
After dinner, you will go straight onto one of the Huangpu River's famous cruise boats and head out onto the river. Whilst on the river you will be able to see Shanghai in all its glory. You'll cruise past the Bund and Shanghai's many iconic buildings.
You will then go to bed for the last time in China.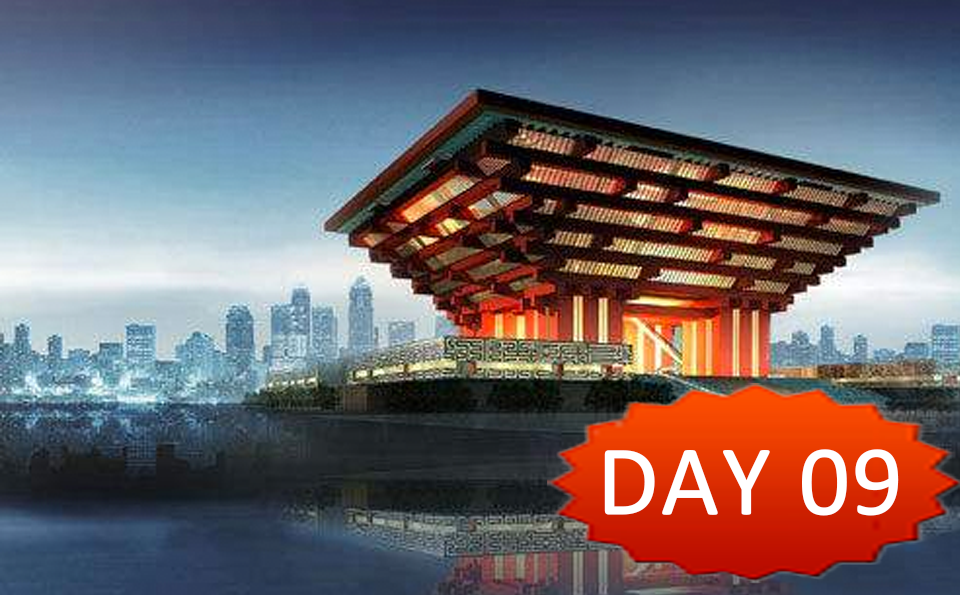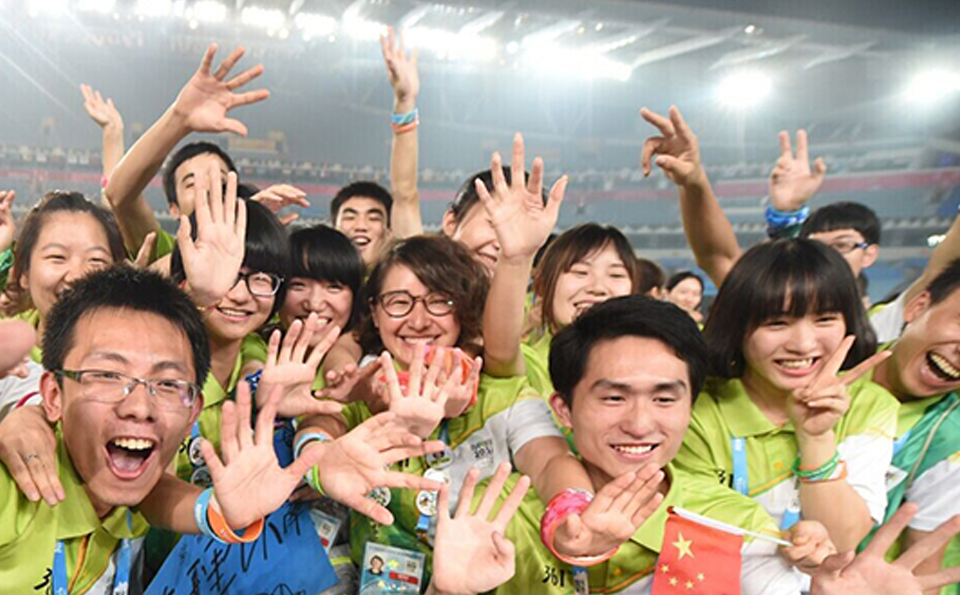 Your final day begins with breakfast followed by a trip to the China Art Museum. Here you will see both classical and contemporary works of art in one of the largest museums in Asia.
After lunch RHT Education will then take you to Pudong Airport. Here you will catch your flight home, taking with you the knowledge you have acquired, a new insight into China, and, we believe, some fantastic memories.
WHAT'S INCLUDED
| | |
| --- | --- |
| Invitation letter | For school administration |
| Orientation | RHT Education |
| Accommodation in Hotels | Standard double room |
| Meals | All provided |
| Transportation | Exclusive-use coaches |
| Supervision | Visiting teachers, RHT staff |
| Insurance | Comprehensive travel |
| Medical assistance | On-hand kits and local hospitals |
| Sight-seeing | All entrance fees included |
| Drinking water | Sealed, bottled water provided |
| Lectures | University professors |
| Workshops | Local providers |
| Learning materials | Provided by host universities |
| Interpretation | Provided by RHT Education |
| Gifts | T-Shirt |
| Communication | 24/7 mobile and WeChat group |
| Certificate | Statement of Attainment offering priority acceptance into universities |
WHAT'S NOT INCLUDED
| | |
| --- | --- |
| Round trip airfare | Students must purchase their own airfare, however we will meet you at Beijing airport |
| Visa costs | Chinese visitors 'L' visa |
| Communication | Sim or international phone cards |
| Miscellaneous | Personal items and spending |
TRAVEL ADVICE
| | |
| --- | --- |
| Health | No current WHO warnings region |
| Special requirements | Dietary and medical to be declared, e.g. vegetarian, kosher etc. |
| Currency | Only need very limited cash. China uses the Chinese Yuan (CNY) |
| Credit cards | ATM's for Visa & Union Pay common |
| Clothing | Cold weather outside, heated inside |
| Suggestion list | Provided on confirmation |
ITINERARY BY NUMBERS
| Name | Total |
| --- | --- |
| School visits | 02 - Xuzhou No.1 Middle School, Nanjing University of Arts |
| Art zone tours | 05 - 798 Art zone, Caocangdi art, M50, Rockbund Art Museum, China Art Museum |
| Company visits | 01 - Original Force |
| Workshops | 02 - Taiji and jewelry design |
| Cultural activities | 10 - Forbidden city, Summer Palace, Dashilar/Tian'anmen, Great Wall(Juyongguan), Museum of Terra Cotta Warriors and Horses of the Han Dynasty, Confucius Temple zone, Qibao Town, Tianzifang, River cruise/The Bund ,NUA performance |
| Formal banquets | 02 - Welcome and Farewell |